Reviews
Prison Policy Initiative, Blog posting, September 25, 2015, http://www.prisonpolicy.org/blog/2015/09/24/kilgore-book/
"May the Prison Rot and Burn in Hell," Ron Jacobs, Counterpunch, September 18, 2015 http://www.counterpunch.org/2015/09/18/may-the-prisons-rot-and-burn-in-hell/
"The Rise of Permanent Prisoners of War," David Swanson,  (8/25/15):  http://jforpeace.blogspot.com/2015/08/the-rise-of-permanent-prisoners-of-war.html
At a mom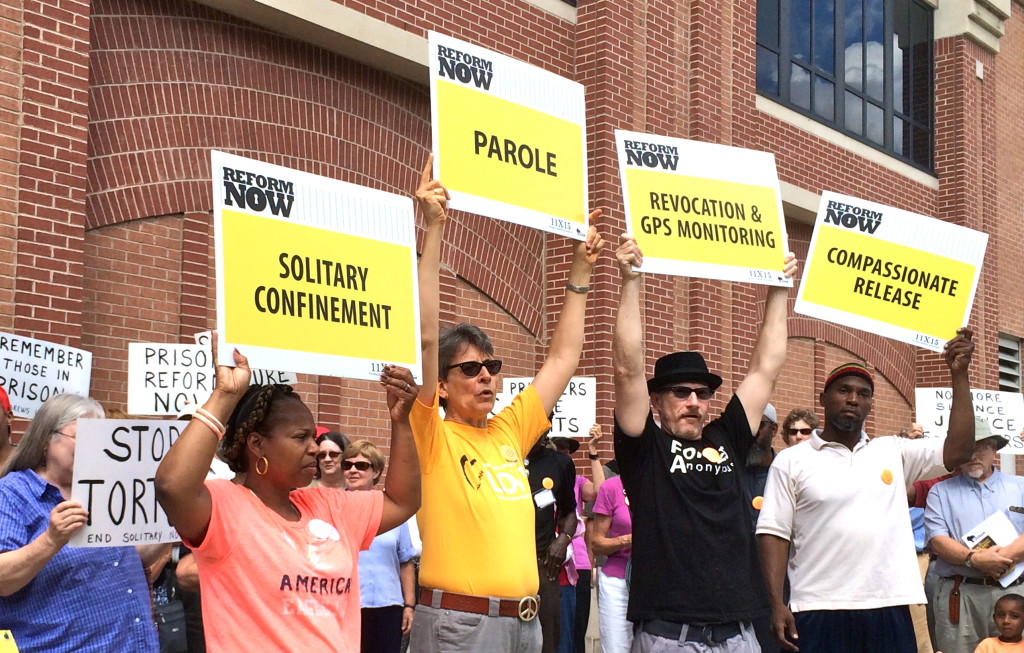 ent when well-funded opportunists cast long shadows, Kilgore sheds light. His lucid style breaks down complexity and exposes myths. Vivid examples enliven every page. By highlighting voices and images from the grassroots, he shows not only what is to be fought but also how to fight.
Ruth Wilson Gilmore, author Golden Gulag: Prisons, Surplus, Crisis, and Opposition in Globalizing California
Understanding Mass Incarceration belongs on every activist's bookshelf. It provides a comprehensive analysis of the data, the political history and the way forward in challenging mass incarceration. And it does so in a highly persuasive manner.
Marc Mauer, Director, Sentencing Project
Both comprehensive and wonderfully detailed, this book provides a key resource for anyone concerned with the injustices that ground the criminal "justice" system. Through history, analysis, thorough research, and fresh ideas, Kilgore masterfully draws together the threads of this sprawling system.
Maya Schenwar, author of Locked Down, Locked Out: Why Prison Doesn't Work and How We Can Do Better
As an organizer, I have been waiting for this book. There was a need for an accessible primer about the epidemic of mass incarceration. I will use "Understanding Mass Incarceration: A People's Guide to the Key Civil Rights Struggle of Our Time" as a tool and resource for popular education within my communities. Covering topics like the school-to-prison pipeline, the roles of gender and race in the rise of the prison nation, privatization, the War on Drugs and more, readers are offered a comprehensive overview of key components of mass incarceration.  This book is overdue and will be widely embraced.
Mariame Kaba, Founder of Project NIA, Chicago
Kilgore is an ingenious storyteller, based on his complex life experiences, as reflected in his fine works of fiction. Here, in Understanding Mass Incarceration, he employs this skill and his own personal experience as a former prisoner in the US prison-industrial complex to untangle the threads of bureaucracy and misunderstandings to probe deeply into this human catastrophe, rendering a highly readable and compelling book, convincingly arguing that dismantling mass incarceration is the key civil rights struggle of our time.
Roxanne Dunbar-Ortiz, author of An Indigenous Peoples' History of the United States.
I know James Kilgore's wonderful fiction dealing with South African history. Here he turns his eye to mass incarceration, combining his finely tuned political eye for race, class and gender dynamics with his direct experience of six years inside US prisons to deliver a stunning survey of this burning issue. Written in a lively, accessible style, this book offers an introduction to those who are new to the topic as well as insights for the expert. Kilgore's special strength is weaving in the voice of those critically impacted by mass incarceration into his engaging narrative. For anyone wanting a single book to paint a complete picture of the horrors of mass incarceration as well as the heroic resistance to this system of oppression, this would be my first choice.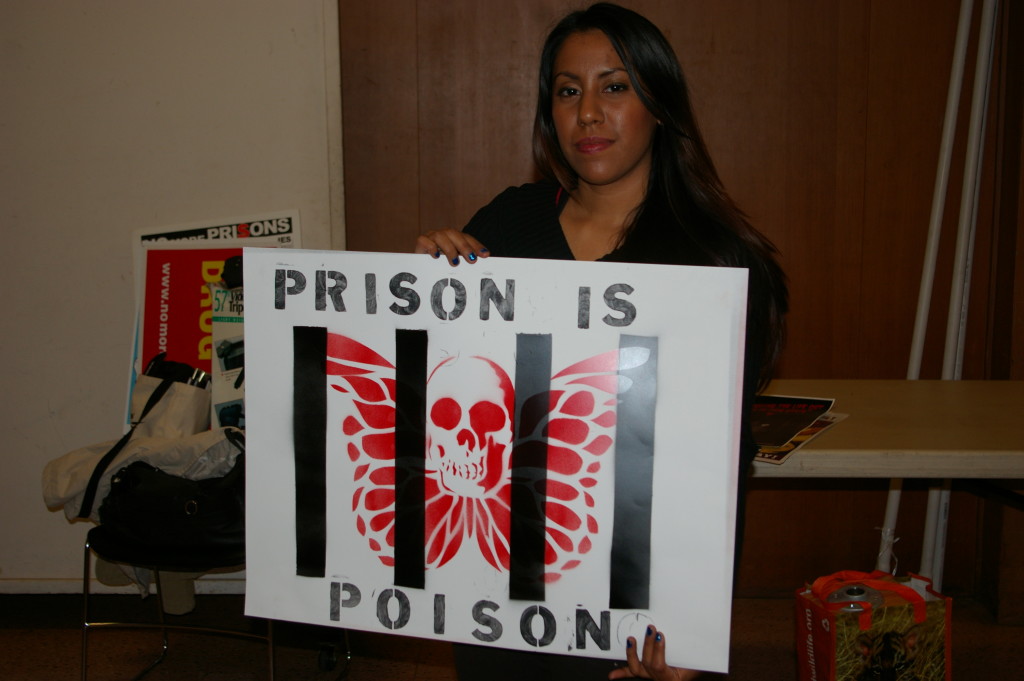 Frank B. Wilderson III, Winner of 2008 American Book Award for Incognegro: A  Memoir of Exile and Apartheid
James Kilgore's Understanding Mass incarceration is a must read for all who care about the future of this country. Although many Americans have come to realize that our nation's criminal justice system is in crisis, too few fully understand the full depth of this crisis let alone its origins and logic. As Kilgore's book indicates clearly, this is a crisis that goes far beyond the appalling statistics of mass incarceration. It is a crisis, the book illustrates, that has intensified inequality, deepened poverty, undermined citizenship, and actually created violence far beyond the walls of prisons themselves. It is a crisis, this book argues, that is both rooted in, and literally made possible by, long-standing injustices of race, class, and gender and not just policy decisions. This is also a crisis that is highly profitable to some while utterly devastating to others. But most importantly, Kilgore's book makes clear, this is a crisis that can be undone by the very people whom it most impacts.
Heather Ann Thompson, University of Michigan and member of National Academy of Sciences Committee on  Causes and Consequences of High Rates of Incarceration
Understanding Mass Incarceration is a MUST READ of the decade! The author knows America's prisons from inside and out, and in simple language he explains why the US has the largest prison population of the Western world, and what it takes to reduce mass Incarceration.
Thomas Mathiesen, Professor, Sociology of Law, University of Oslo, Norway and editor of the classic: The Politics of Abolition Revisited
Mass incarceration is the most thoroughly implemented social program in American history and it is also the most poorly documented and understood. Despite affecting millions of people and sucking down tens of billions of dollars annually, most Americans do not understand the history or current reality of mass incarceration, what it means, who is affected and who profits from it. In Understanding Mass Incarceration, scholar and former prisoner  James Kilgore lays out everything the reader needs to gain a picture of the history, dynamics and reality of mass incarceration and who is affected by it, for better or for worse. Well written, documented and illustrated this is a must read for anyone who wants to quickly get up to speed on what mass incarcerations means in America today.
Paul Wright, Editor, Prison Legal News
The movement for justice has been waiting for an accessible yet authoritative and extensively-researched guide to the systems of over-criminalization and mass incarceration. With this ambitious book, James Kilgore has delivered.
Peter Wagner, Executive Director, Prison Policy Initiative
James Kilgore has made plain the state violence, private interests, and human resistance that constitutes the prison industrial complex. Understanding Mass Incarceration is urgent, knowledgeable, accessible, and absolutely needed. It belongs in the hands of every activist, policy-maker, and person concerned about the future of this country."
Dan Berger, author of Captive Nation: Black Prison Organizing in the Civil Rights Era  
With equal parts brilliance and sensitivity, James Kilgore's Understanding Mass Incarceration offers a broad yet accessible account of the devastating impact of today's prison state on the most marginalized members of our society. Timely and thought provoking, Kilgore has given us a basic primer on how to not only make sense of mass incarceration, but also struggle to bring it to an end.
Toussaint Losier, Author and Co-Founder of the Chicago Anti-Eviction Campaign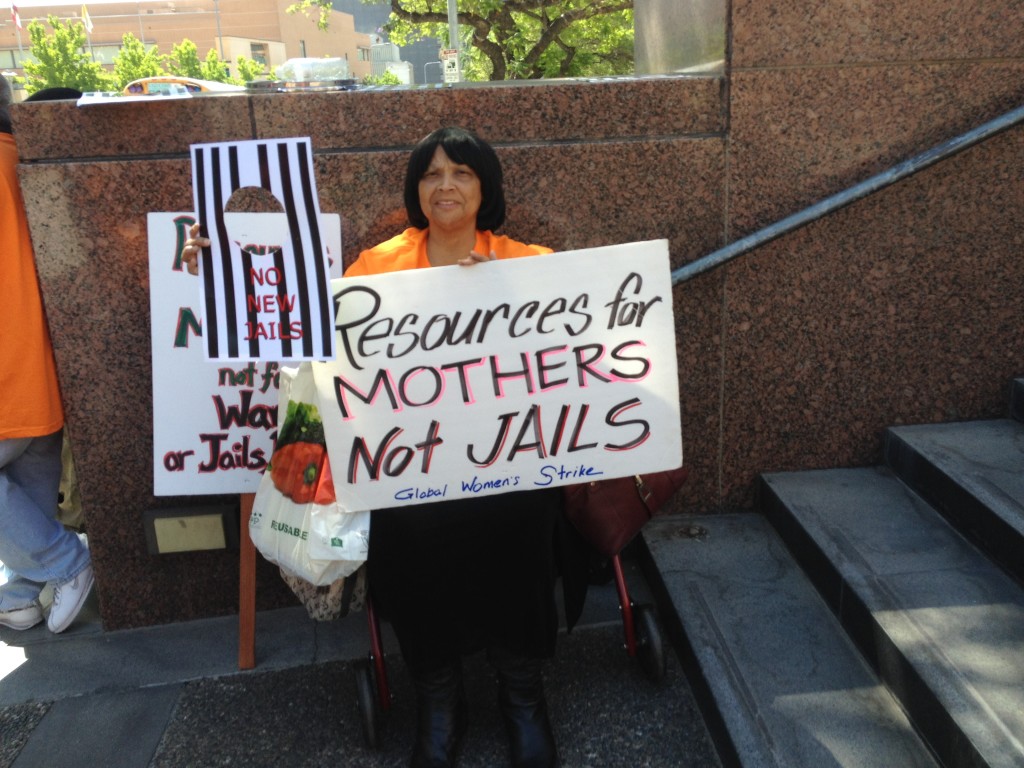 He did the crime (political) and he served the time.  James Kilgore's personal experience of imprisonment motivated a book about incarceration in America that's both impressively comprehensive and studded with individual testimonies that make the statistics matter.
To me, the most foreign environment Kilgore describes is not a prison or a parole office.  Under the heading "School-to-Prison Pipeline" he takes us to public schools where a lit cigarette or a fist fight in the school yard can lead not to the principal's office but to a trip to a detention center in handcuffs.   It seems we don't get equal treatment in our schools any more than in our courts or prisons.
Barbara Garson, author of the play "MacBird!"and of "Down the Up Escalator: How the 99% Live."
Reviews of James Kilgore's Other Books
Review by Gavin Evans in Weekly Mail and Guardian:
http://www.mg.co.za/article/2010-04-30-from-fighter-to-writerjames-kilgore-is-free-and-flourishing
Review in Los Angeles Review of Books by Alex Lichtenstein:
http://lareviewofbooks.org/article.php?id=266
Review by Mavuso Dingani in Solidarity:
http://www.solidarity-us.org/site/node/3591
Review by Rosetta Codling in Atlanta Examiner:
http://www.examiner.com/review/james-kilgore-s-we-are-all-zimbabweans?cid=PROD-redesign-right-next